World of Warcraft: Dragonflight - The Loop
Play Sound
—Information accurate as of: build 904.83
The High External Wooden Gate is a defensive, deployable structure which can be opened. It is intended to go along with the High External Wooden Wall. The object can be placed and optionally locked with a Lock or Code Lock.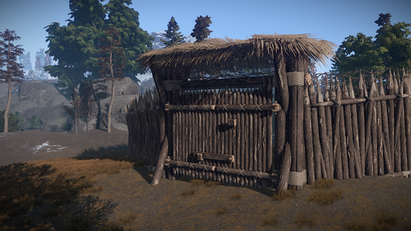 Currently, unlike the other high walls, ladders cannot be placed on the gate. However, it appears that the top overhang on the gate would block climbing anyways. The gate has 2000 health, and is no longer vulnerable to the damage of tools and melee weapons. (This was removed in Dev-Blog 97[1]). It takes 2.5 Timed Explosive Charges to destroy a full health gate (It previously took 6 to 7).
Crafting
The High External Wooden Gate can be crafted with:
It takes 180 seconds to craft a High External Wooden Gate.